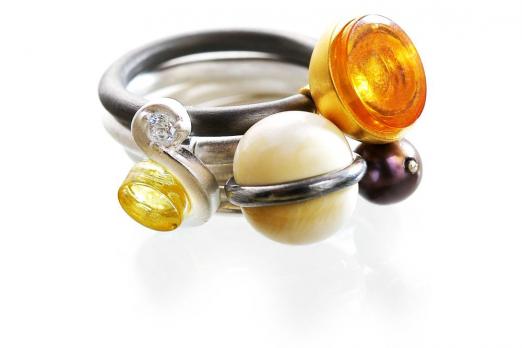 The Ring+ Collection oif stacking rings offers you a wide range of styles and colours of amber - with additional effects created by oxydising, gold-plating or introduction of pearls, cubic zirconias or Swarovski crystals.
The idea if the Collection may be described in three words.
Diversity. Freedom. Enjoyment.
Diversity of styles, shapes and colour-effects of amber and silver.
Freedom of juxtaposition.
Enjoyment to create totally unique effects arranging your own sets of rings.
Feel invited to free your creativity and arrange your own sets of rings!