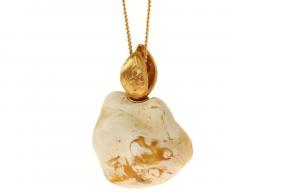 Ambermart 2017
We would like to invite you to visit our stand at the oncoming Ambermart Fair that takes place from 31st August  to 2nd September 2017 in Gdansk.
more >>
Amberif 2017
On the occasion of the oncoming Amberif Fair we would like to present to you the new designs that we prepared especially for the fair.
more >>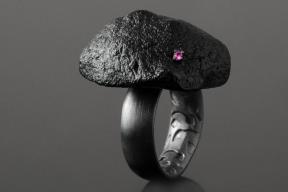 Inhorgenta 2017
We invite you to the exhibition of selected items from the "Black Dress" collection that will be held during the Inhorgenta Munich show from 18 to 21 February at the stand of the co-author of the collection - Maciej Rozenberg (stand 141, Hall C2).
more >>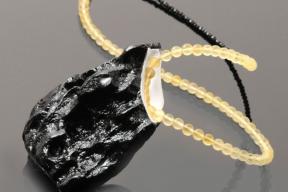 Ambermart 2016
We would like to invite you to visit our stand at the oncoming Ambermart Fair that takes place from 25th to 27th August 2016 in Gdansk.
more >>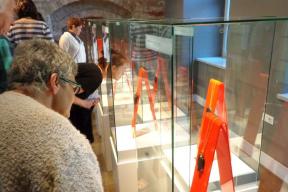 "BLACK DRESS" exhibition opened in Ribnitz Damgarten
On Wednesday the 11th of May we had the pleasure to participate in the opening of Art7 BLACK DRESS jewellery exhibition in the Bernsteinmuseum in Ribnitz Damgarten.
more >>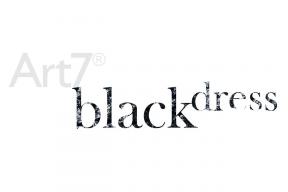 Black Dress
Art7 collection of necklaces and rings BLACK DRESS.
more >>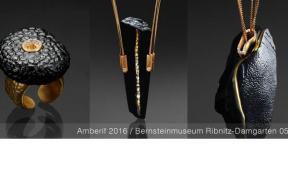 Amberif 2016
We cordially invite you to our stand (A201) to get acquainted with our new lines prepared exclusively for the 2016 edition of the Amberif fair (16th-19th March).
more >>
New Art7 shop in China
The new year begins for Art7 with the opening of a new shop in China.
more >>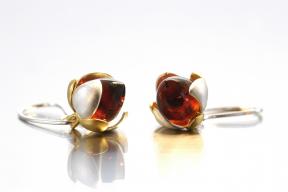 Ambermart
We would like to invite you to the oncoming Ambermart Fair.
more >>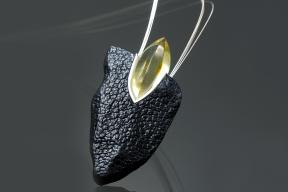 Mercurius Gedanensis 2014
Grand Prix Mercurius Gedanensis 2014 was awarded to Art7.
more >>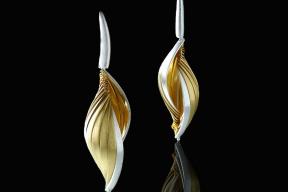 Ambermart Gallery Award
The earrings SPIRO made of silver in gold coating and silver coating were awarded the grand prix of the AMBERMART GALLERY AWARD.
more >>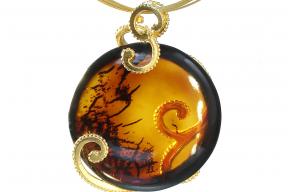 Leitmotif 2014
Inspired by Italian goldsmithery Art7 new ORAFO necklace ravishes one with its elaborate design brought out by transparent amber, behind which we notice the silver details.
more >>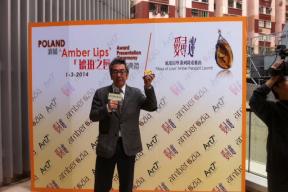 Amber Lips 2014
Last Saturday (March 1st.) in Hong-Kong at the Windsor Cinema took place a special screening of the movie "Enthralled" in which Art7 pendant is featured as a precious piece of jewellery handed over generations.
more >>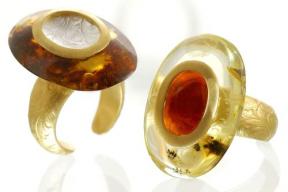 Amberif 2014
From 19 to 22 March we invite you to visit us at the Amberif 2014 Fair where we present to you a number of new collections of natural Baltic amber jewellery made of sterling silver and sterling silver with gold plating.
more >>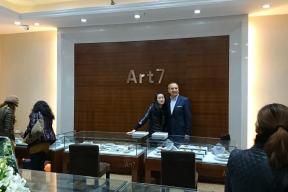 Art7 shop opens in China
Last week we opened first  Art7 shop in  China in the shopping cetre  in the city of Chengdu.
more >>
Amber Lips for Halina Słojewska
It was for the ninth time that we had the honour to award the prize of "Amber Lips" to an outstanding personality for the "openess and sincerity of words" , that is for the attitude being open to other poeple, their feelings, thoughts and ideals.
more >>
Ambermart 2013
We are pleased to invite you to visit our stand at the forthcoming Ambermart Fair in Gdansk that takes place from 29 till 31 August 2013.
more >>
The Goya Ring
Since it has been featured in numerous branch and lifestyle magazines (the German Goldschmiede Zeitung, the Hong-Kong Culture Magazine or Silverstyles Magazine, the Japanese Four Seasons of Jewelry or the Polish new interesting magazine entitled Slow Life) the Goya ring is more and more recognised  to become a kind of leitmotiv of the whole collection it belongs to.
more >>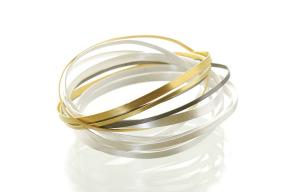 The Silver Collection by Art7
To respond to the expectations of our customers we launch the Silver Collection.
more >>
Art7 vintage style pendant starring in a movie
Art7 created a very special vintage style pendant with an inclusion (a fly from family Rhagionidae), which will take part in a movie directed by a known Hong-Kong movie director Chip Tsao, who was our guest at the Amberif Fair.
more >>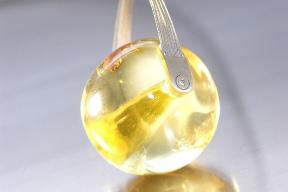 Alatyr 2013 - second prize for Art7
This June we took part in the Alatyr 2013 competition in the Kaliningrad Amber Museum.
more >>
30th Anniversary
This year Art7 celebrates the 30th anniversary - it is over 30 years ago that it was settled by its owner and one of chief designers - Wojciech Kalandyk.
more >>
Innovation
Two thousand crystals captured inside of amber cylinder that makes a glamour necklace - Amberlight.
more >>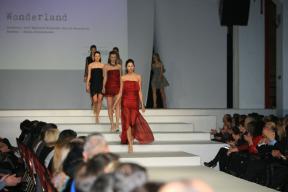 Art7 at Amber and Fashion Gala - Amberif 2013
On 22th March at the Gdansk Shipyard Centre there took place the Amber and Fashion Gala 2013.
more >>
First Prize In Lisbon
In the last edition of "Designed in Poland" exhibition that was this time held in Lisbon, Art7 was awarded the first prize for the presented collection of jewellery.
more >>
Collections
Shortly we will present to you a number of representative collections created over the many years of Art7 activity.
more >>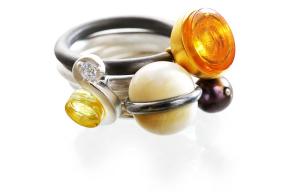 Ring+ Collection
 The Ring+ Collection oif stacking rings offers you a wide range of styles and colours of amber - with additional effects created by oxydising, gold-plating or introduction of pearls, cubic zirconias or Swarovski crystals.
more >>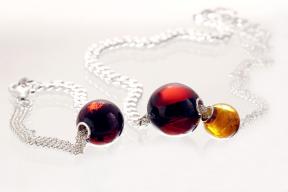 Art7 jewellery on the Chinese market
For over twenty years Art7 jewellery is present on the European nad U.S.
more >>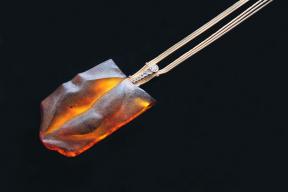 "Szeptem" ("Whispering")
Art7 exhibition at the Amber Museum in Gdansk.
more >>
Bursztynowa Kula 2010 Award
Amberif 2010 was special for Art7 at least for two reasons: first, we presented the complete collection of pendants - HEART7 - that turned out to be quite a success.
more >>